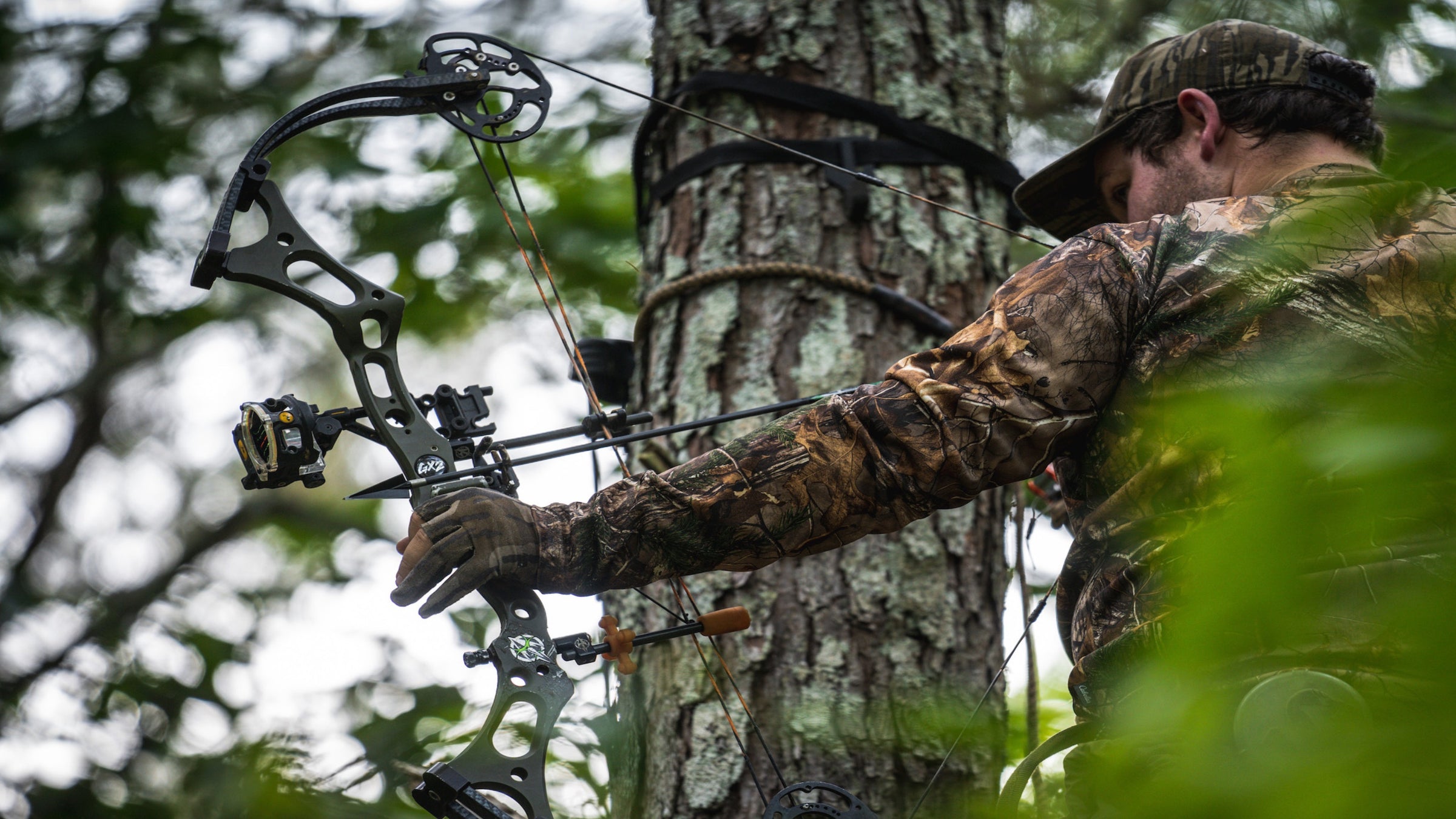 Meet some of our VPA Team Members
Every season, VPA is honored to share in the success stories of our customers. We have been extremely fortunate to partner with many individuals over the last several years that have been brand advocates for our products. 
Pro Staff
Scott Meadows
Scott Meadows hails from a small country town in outback Australia called Cobar. He has a delightful and understanding partner in Gemma and three wonderful children in Jasmine, Joshua, and his little princess Jordan. He was introduced to archery at 13 years of age and started hunting not very long after. He had some great mentors growing up from within his archery club who took him under their wing. They taught him the ways of the bush, in showing respect and appreciation for the animals that they were to hunt and the country they were to hunt them on. 
Facebook: Scott Meadows
YouTube: Scott Meadows
Instagram: @scotty_live_the_hunt
Ulrik Orskov
Ulrik is a self-employed acute-disease veterinarian and certified hunting license teacher living in the countryside outside of Copenhagen with his wife, young son, and their vizsla. In his homeland of Denmark, he hunts mostly roe deer with his recurve and birds with his pointing dog. He films his explorations to keep the memories alive and edits them into short films for YouTube and bowhunting seminars back home. Ulrik has also starred in episodes of bowhunting TV airing in Russia, Spain, Italy, and Denmark. VPA has been at the tip of his arrow since he started hunting wild pigs in Australia in 2013.
Facebook: Orskov Hunting
YouTube: Orskov Hunting
Instagram: @orskovhunting
Bill Tittle
Bill lives in San Jose CA working for a large Commercial General Contractor. His passion has evolved over the years into climbing the tallest mountain ranges in the most remote places with a bow in hand. On a 2016 Mule Deer hunt, he realized how important a quality broadhead was for his success. On a 70-yard shot, he had a mechanical broadhead failed to open on impact resulting in the loss of a trophy Mule Deer. Later in camp that evening a bowhunter showed him the VPA broadheads he uses for all his hunts. He was interested. Two months later, yet another broadhead failure. This time a fixed blade broadhead on a Mountain Lion hunt. From 2016 on nothing but a VPA broadhead has tipped Bill's arrow. VPA broadheads are the reason for his success: an 83-yard shot on a world record Red Sheep, his Archery Grand Slam of Sheep, his "650 Club" slam of sheep, and the highest scoring Archery Tiburon Island Desert Sheep in history to name a few.
Facebook: Bill Tittle
Instagram: @bill_tittle
Joel Turner
Joel has been hunting nearly his entire life, but his focus has been drawn to traditional archery and watching the mystical flight of a well-shot arrow. He has dealt with target panic since he picked up his first recurve 30 years ago. It was through his unique firearms training that he found and developed the mental mechanics of shooting for both firearms and archery. He has developed a system that teaches an archer where to put concentration in a shot and how to actually concentrate under stress. This system is not a patch, it is a complete system that allows the archer to delegate tasks in the mind to gain complete control of the shot. The archer will not only know they are going to shoot a perfect arrow, they will have a specific plan on how they are going to accomplish that controlled shot.
Facebook: Shot IQ
YouTube: Shot IQ
Instagram: @joelturner_shotiq
Steve Huggins
Steve was hooked on hunting after he was able to tag along
with his father Bill on hunts for pheasants, quail and rabbit as a youth. His first deer hunt was from sitting on the ground next to his dad and though no
deer were sighted that day, it mattered not. 
Since that time Steve has harvested many Pope and Young whitetails in Indiana, Illinois and Texas, bears in Alaska, elk in the Rocky Mountains, wild hogs in the south, pheasants, quail, rabbits and squirrels in the Midwest and the Dakotas.  He has been blessed to hunt ducks and geese in several states as well. "I've enjoyed shooting and hunting since I was able and have been fortunate to be on some extraordinary adventures."  In recent years he has been harvesting turkeys with his bow armed with VPA turkey spur broadheads.  The challenges of getting close to the game but mostly what hunters get to experience by being out in the wild and with nature is what motivates him.  Passing this passion along to future generations is also a priority. Stewardship of the land, conservation of the resources and supporting organizations who do the same is critical to the future of hunting. Sharing the outdoors with family and friends have resulted in some of his life's most cherished moments.  
Field Staff
Herman Brand
Peter Juulsgaard
Andrew Marlin
Brian poe
Lindsay Rowland
Eric Voris
Doug young
Shane Collins
Kegan Conway
Audrey Niemi
Brandon Nily
Scott Reynolds
Dale Stroud
Mason Tevis
Stephen Tyrol